Don't let your banker tell you that you can't buy the equipment you want!
Get Credit Approval in 2 Hours and Funds in 24 Hours
CFF provides financing that allows you to purchase semi-trucks & trailers, tow trucks, box trucks, light / medium duty equipment and construction equipment equipment from:
Friends
Competitors
Internet listings
And more
You may secure a loan or lease, depending on the equipment, with CFF and enjoy fast credit approvals in as little as 2 hours, funds in as little as 24 hours, zero-money-down leasing, and the most flexible terms in the industry.
With all this white-glove service, it's a no-brainer to see why more people choose Commercial Fleet Financing over the slow and cumbersome big banks and credit unions.
Private Party Financing – Online Marketplace, Facebook Marketplace, Craigslist, Friends & Dealers
The CFF Process is 5 Easy Steps!
CFF will help you buy equipment from a private party quickly and smoothly in a few easy steps: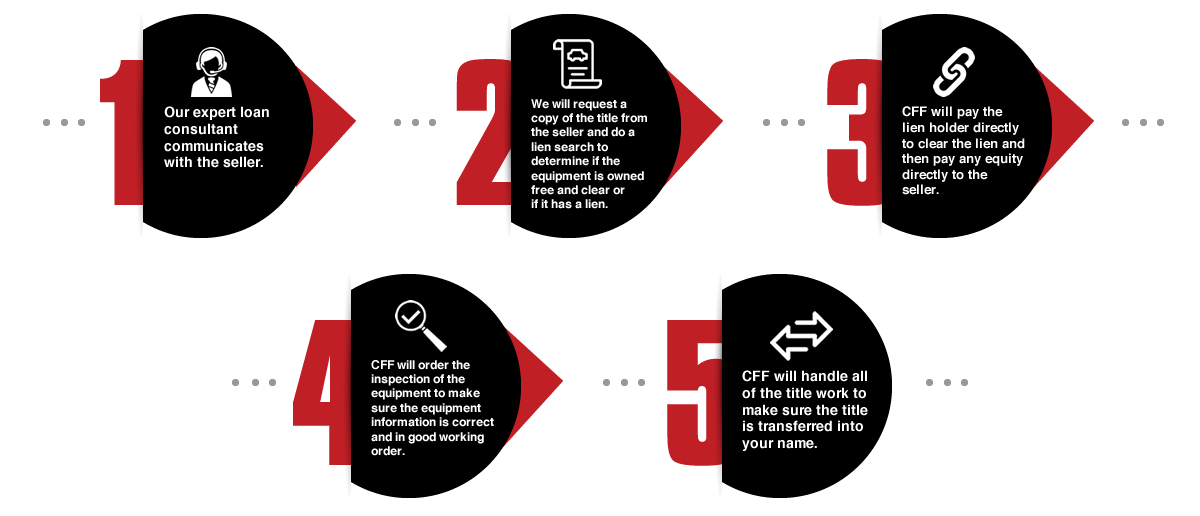 This entire process can be handled in 24 to 48 hours!
We Get It
Time is money! That means you can't afford to wait around for days or weeks for a loan to come through. When you apply for funds most banks and credit unions make you jump through hoops and provide unnecessary documents. On the other hand, our process is painless and blazing-fast!
You'll be on the road with your new equipment in as little as 24 hours when you choose CFF.
The CFF Advantage is Clear