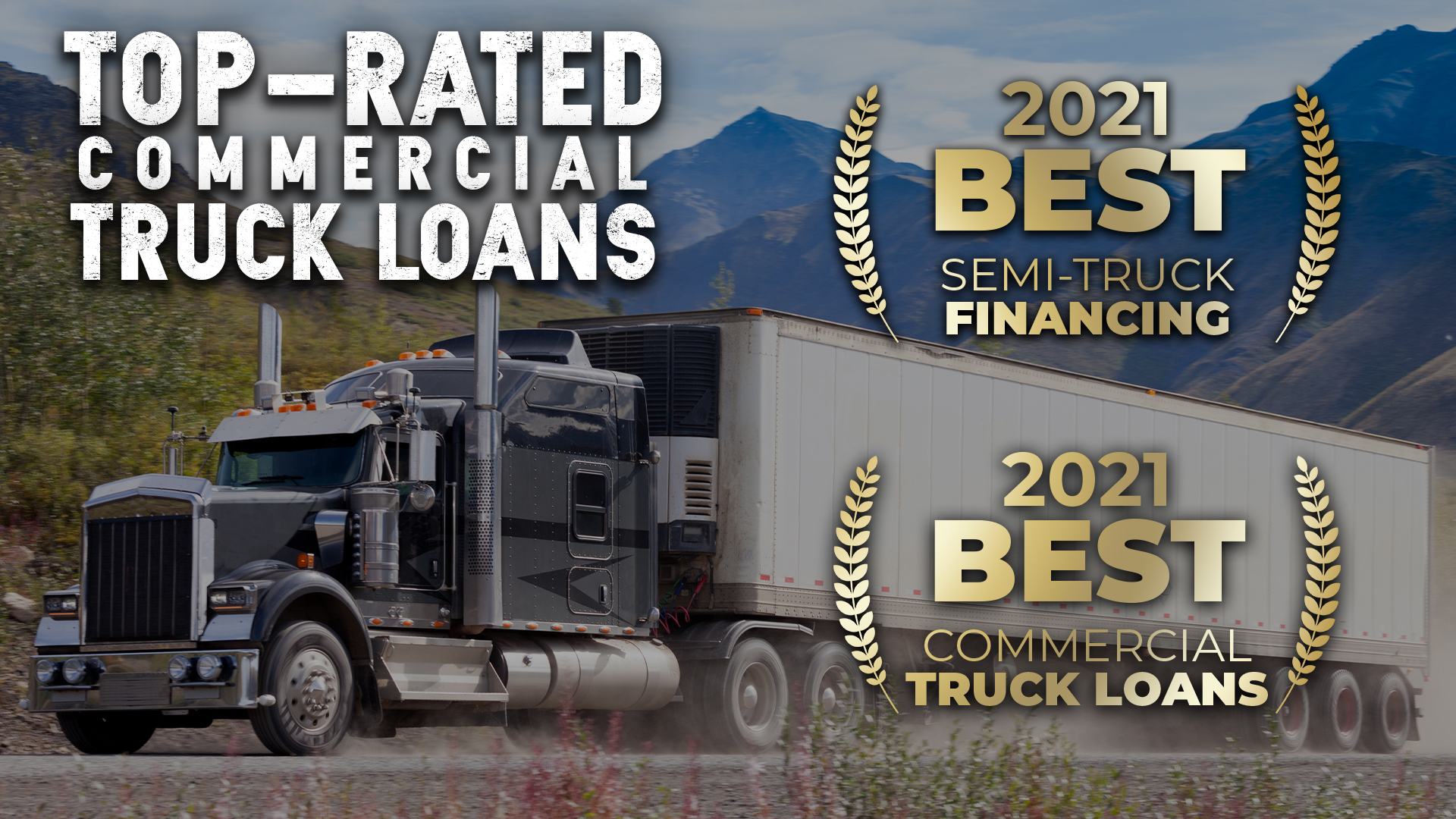 Backed By 25 Years Of Experience
Are you looking to expand your fleet, backed by one of the best commercial truck loans in the industry? Discover why more than 10,000 clients have turned to Commercial Fleet Financing (CFF) to grow their fleets and boost their business. CFF funds more than $150 million in loans per year. We offer both commercial truck loans and commercial truck leases, and we specialize in semi-trucks.
Commercial Fleet Financing is proud of its 25-year history and deep experience providing top-notch financing for semi-trucks, trailers, tow trucks, box trucks, light & medium duty, and construction equipment. The CFF team of experts work tirelessly for their thousands of clients, helping them achieve continuous growth and success in the freight industry.
But don't just take our word for it. See what others in the industry are saying about Commercial Fleet Financing.
1. The Balance Small Business
The Balance Small Business picked Commercial Fleet Financing as the Best Commercial Truck Loans: Best for Semi-trucks.
Why? Commercial Fleet Financing offers loan products specifically for semi-trucks. It also features fast loan approvals, quick funding times, and trained loan specialists.
The high points included:
• Competitive rates
• Funding in as little as 24 hours
• Knowledgeable semi-truck loan specialists
2. Investopedia
Investopedia ranked CFF as the Best for Expedited Processing.
Why? Commercial Fleet Financing can approve your financing application in as little as two hours, making them the best choice for expedited processing of your commercial truck loan. The pros included:
• Approval time as little as two hours
• Low down payments
• Straightforward application process
3. Fit Small Business
Fit Small Business listed CFF as an Excellent Option for Established Businesses looking for Competitive Rates.
The Fit Small Business website noted that Commercial Fleet Financing is an excellent funding option for established semi-truck owners who want to grow their fleet. The company received recognition for its excellent online reputation as well as flexible financing and repayment options.
Commercial Fleet offers funding through its Freshstart Equipment Financing sister company for borrowers with less-than-perfect credit, with financing available for a mid-500 credit score or better.
4. Nerd Wallet

Nerd Wallet recognized Commercial Fleet Financing as Best for No Personal Guarantee.
The article mentioned that depending on your time in business, CFF doesn't require a personal guarantee as business collateral, which protects your assets if your trucking company cannot repay the debt.
We Are Reliable

The common denominator for achieving high marks on these sites was that Commercial Fleet Financing is a reliable, reputable company with years of trucking industry experience, with a simple, straightforward loan application process, flexible financing options, and approval times in less than two hours.
We do more than semi-truck financing.
In addition to semi-truck financing, the company also offers financing for trailers, tow trucks, box trucks, light- and medium-duty fleets, and construction equipment. There are tons of options available, so contact CFF to learn more.
We Value Our Customers

CFF knows that customer service excellence is key to running a successful business. We are so lucky and honored to have a growing list of satisfied and loyal customers. CFF has achieved many five-star customer reviews on Google and Facebook. Here are just a few testimonials below.
I have been trying to finance a truck I was leasing through the company I am driving for, for about nine months, after one rejection after another. Then I called Matt Clark at CFF. The process went very smoothly. Matt Clark was there for me every step of the way. I am now thinking of buying a trailer. I will make one call, To Matt Clark. I can't thank him enough.

Jeffrey W., Trucking Services
This was my second time getting financing within a four-month period. Each time they made the process very smooth. Jeff and Elaina are great. their communication is amazing on every step of the way. They are both there and available whenever I had a question. They made the first purchase easy, and the second one easier! My business is growing and very shortly I will be back to them for a third truck. Thank you very much guys, and I will recommend you to anyone who I meet, because I know your work ethic.

Wellington M., Trucking
Check out what other customers are saying about us!
---
Do you want to book the highest paying truckloads and stop focusing only on the loads that pay quickly? Factoring your freight bills can help you with your cash flow so that you can book more loads and get paid the same day.
Get all 10 FAQ's: "10 FAQ'S Everyone in Transportation Needs to Know Now" booklet below.
Blog Articles
Move America Forward With A Trailer! The economy [...]
Medium Duty Trucks Still Cranking Out! The semiconductor [...]
CFF-University
Welcome to CFF-U! Matt Manero: Something is [...]
Welcome to CFF-U! Matt Manero: Welcome to [...]
Welcome to CFF-U! Matt Manero: Welcome to [...]
Hot Topics
Welcome to CFF-TV and This Week's Hot Topic! [...]
Welcome to CFF-TV and This Week's Hot Topic! [...]

Download – 10 FAQs FOR FLEET OWNERS
The experts at CFF answer the most commonly asked questions about financing, including refinancing, which is better loan or lease, and how credit is measured for a company.
About Commercial Fleet Financing, Inc.:
At Commercial Fleet Financing (CFF), our pros have given smart advice to fleet owners and owner-operators in the transportation, moving, towing or construction industries for more than two decades. With CFF, finding the right financing solutions is a phone call away and most borrowers secure commercial vehicle financing with ease. To talk directly with one of our finance pros and get started with credit approval in as little as two hours, CFF's phone number is (469) 281-2962.