Best Trailer Financing
Fast Credit Approval and Funds in as little as 24 Hours
CFF loan consultants undergo rigorous training and are America's leading experts in trailer financing, with the fastest and easiest process in the industry. CFF can get your new or used trailer financed when others cannot.
Ever attempt to finance a trailer through a traditional lender? Not a chance! With fast credit approvals, loan and lease funds in as little as 24 hours, flexible terms, and the most experienced staff in the industry, it's no wonder why more fleet owners partner with Commercial Fleet Financing.
While we've helped great businesses build their fleets all across our great country over the past 25 years, we can humbly say we've done it just one way… one truck and one trailer at a time. At CFF, We Finance America One Truck At A Time®
The CFF Process is Easy as 1-2-3!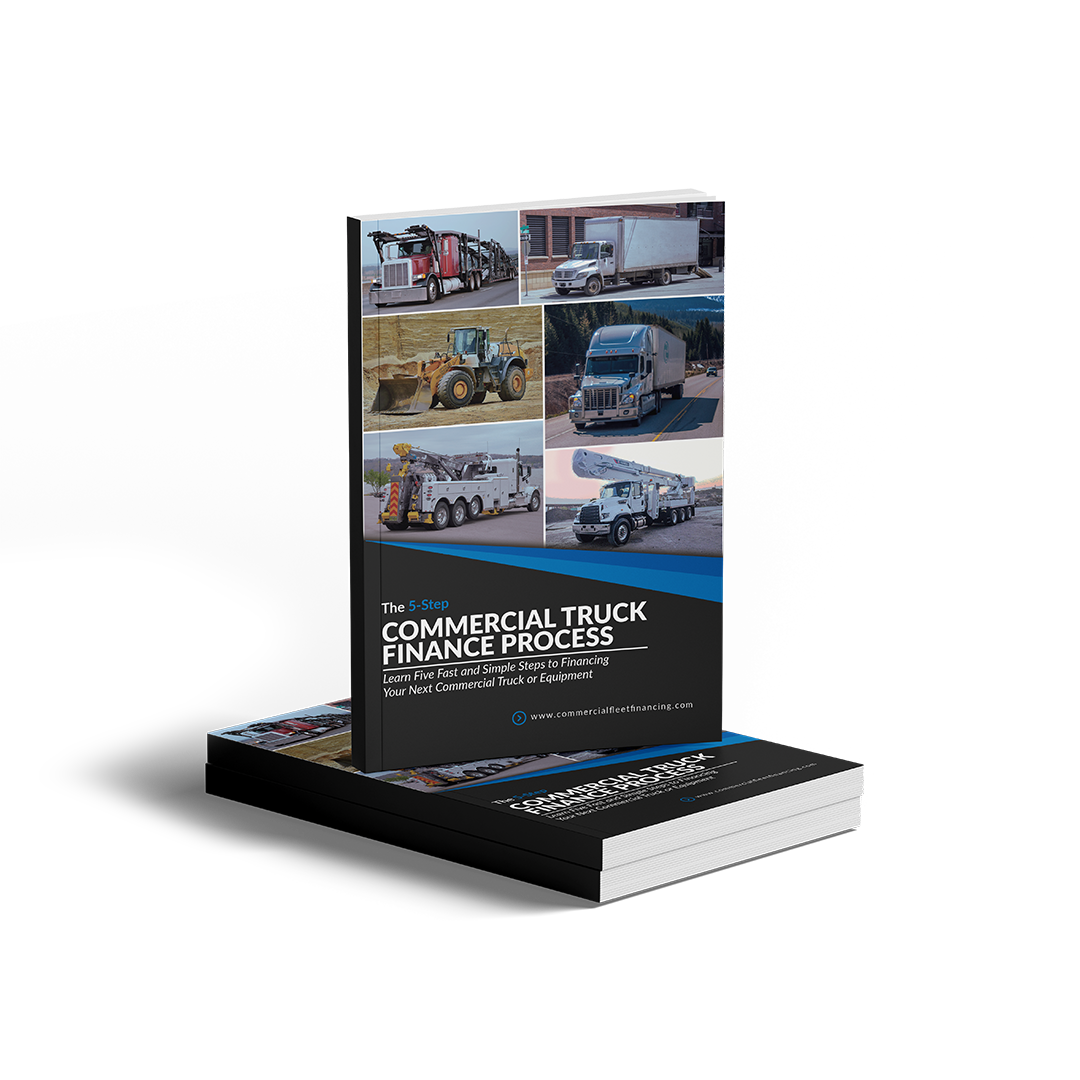 Download – THE 5-STEP COMMERCIAL TRUCK FINANCE PROCESS EBOOK
We will take a detailed look into the funding process, including equipment we finance, pre-approvals, and discussing terms and loan amounts.
A Sample Of The Trailer Brands We Finance
Service includes financing flatbed, container delivery trailers, lowboy, multi-car, refer trailer, dry van, or drop deck trailers.
CFF is proud of our long history of providing excellent financing for trailers. Our team can finance trailers when other finance companies can't. With a seasoned CFF loan consultant, you can rest assured that you're getting the best deal and best service available.
If you haul freight or equipment for your business, you know how important trailers are to American commerce. Hands-down, trailers are critical to keep our country moving AND to keep your business profitable. It's safe to say that trailers HAUL America! Which is why delivering financial services that are fast, easy, and convenient drives us.
The CFF Advantage is Clear
Testimonials

As a sales representative for Texas Pride Trailers, I would recommend anyone and everyone to go through CFF for financing, and when you do ask for James Wilson. This guy will do whatever it takes to get your taken care of. I give this company 10 stars!

5 Star Rating.
Tim and his group have been excellent to us. They have went above and beyond to get us financed for the equipment we need and the best rates at the time of purchase. Definitely recommend them if anyone needs commercial equipment financing.

5 Star Rating
I have purchased several automobiles in the past and will purchase lots more, by far this has been the best experience thus far. I have already referred a few clients to CFF and will continue to do so.
5 Star Rating.
At Commercial Fleet Financing, our typical client has a personal credit score of 640 or higher. With credit scores below 640, additional information will be required to review and potentially approve your credit application or refer you to our FRESH START EQUIPMENT FINANCE division.
You insure your equipment against loss including property and casualty coverage, and liability. Most clients simply add their new or replacement equipment to their existing policy.
In most states, because you are financing your equipment vs. leasing it, you are responsible for the taxes. Tax rates vary by county and state.
Since most of our transactions are loans and NOT leases, you are the registered owner of the equipment and the title is sent to you after the last payment is made. If you have chosen to lease your truck, trailer or equipment, you will have a defined buyout option.
Your choice. At CFF, we will recommend various options that fit your budget and cash flow needs.  While most of our contracts are written for 36, 48, or 60 months, we can go out as long as 108 months depending upon the type of equipment.
Most of our transactions are approved with a simple one page credit application.  From time to time, we will request additional business information such as bank statements and/or tax returns.  In addition to your credit history, we like to review the buyers order of the equipment you are purchasing to make sure it has a clean title and in good working order.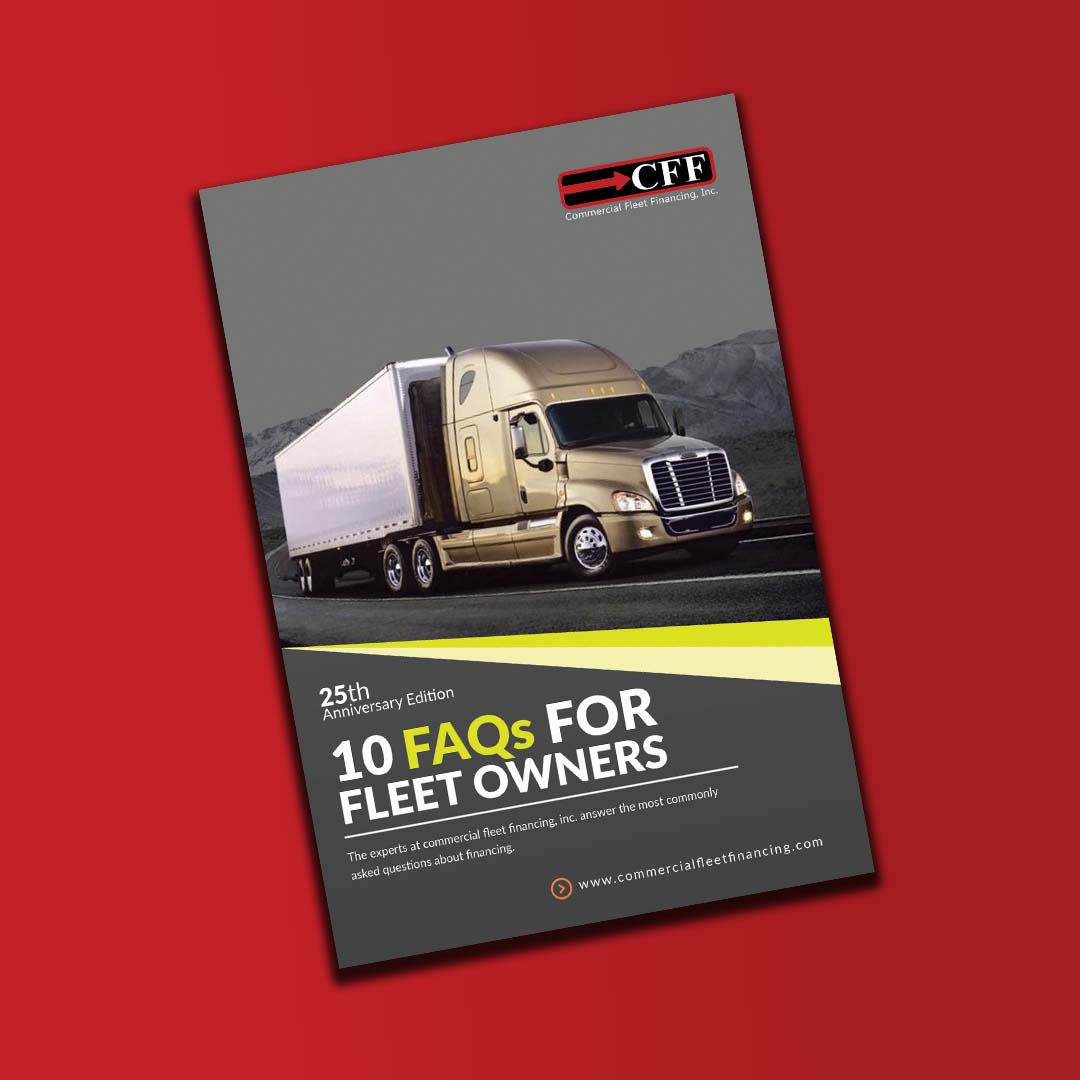 Download – 10 FAQs FOR FLEET OWNERS
The experts at CFF answer the most commonly asked questions about financing, including refinancing, which is better loan or lease, and how credit is measured for a company.