Matt Manero
As Founder and President of Commercial Fleet Financing, Inc. Matt creates, communicates and implements the company's vision, mission and overall direction. He oversees all financial aspects of the company and provides leadership over opportunities for expansion, emerging industry trends, developing markets, and customer insights.
Matt's business success has been recognized in coveted publications, including Inc. Magazine, Dallas Business Journal, Overdrive Magazine, Fleet Owner, Transport Topics, Commercial Carrier Journal, and Dealer Solutions Magazine.
Mr. Manero is a highly sought-after speaker within entrepreneurial and association communities and hosts a popular podcast called, You Need More Money. His first book, "The Grit," was published in 2015 while his latest book, "You Need More Money," was published by Penguin/Random House in 2018.
Fun Fact: Matt has been happily married to his beloved wife, Rokki, for 20 years. The couple have 3 amazing boys, John (18), Jack (16), and Julian (15) and reside in Dallas/Ft. Worth. He once rode a bicycle from San Francisco to Mexico along the Pacific Coast.
Sarah Burnett
Dogged determination and diligence fueled the rise of Sarah Burnett from receptionist in 2011 to Chief Operating Officer of Commercial Fleet Financing in January 2019. Ms. Burnett was promoted to full-time operations manager in 2012 and subsequently grew funding from $36M in 2013 to $104M with just a small support team.
As Chief Operations Officer, Sarah oversees the company's business operations and reports to the President. She ensures CFF has effective operational financial procedures in place and manages the sales, marketing and operations departments.
Fun Fact: Dallas/Ft. Worth is home to Sarah and her growing family of cats.
Jim Munkittrick
Executive Vice President of Sales
Jim rose through the ranks of the finance industry over the past 18+ years landing the role of Vice President of Sales for CFF in 2018. Jim pulls from years of industry insight and experience to direct an ever-growing CFF sales department, driving sales of $150M+ annually.
Mr. Munkittrick sets the department's strategic plans, manages his team, forges relationships with strategic corporate partners, supports clients, and continuously improves the sales lifecycle. As VP of Sales, Jim demonstrates a relentless spirit for developing new business through excellent client service for the company.
Fun Fact: Jim graduated from Texas Tech with a B.S. in Finance. He is the proud father of three beautiful children and resides in Dallas/Ft. Worth. Jim has traveled to 5 different continents and lived in 3.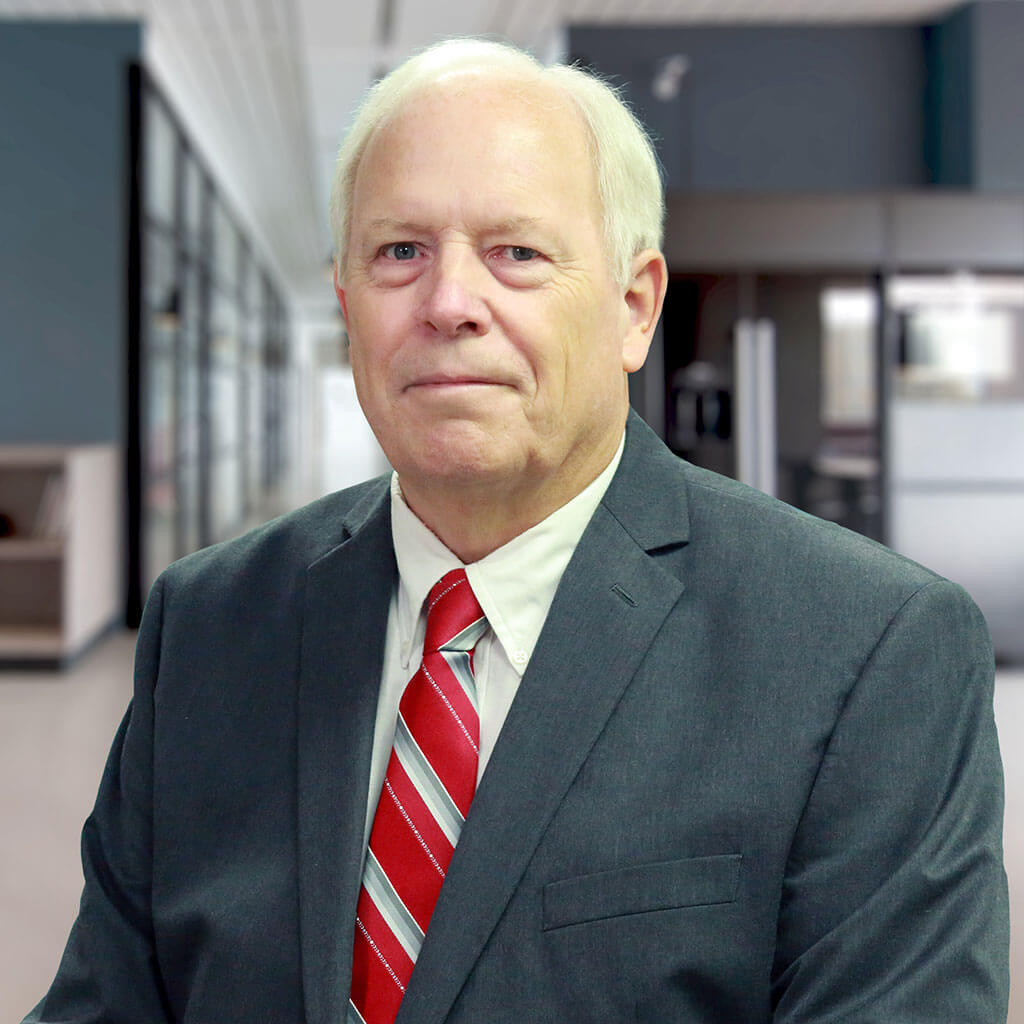 Richard Sherrane
A veteran in finance department, Mr. Sherrane has delivered accounting excellence for decades. He has held responsibilities as Controller, VP and CFO for 26 years and provided auto loan financing for 3+ years. Bringing a wealth of knowledge, Richard has stewarded the finances of CFF since 2017.
Mr. Sherrane's vision for the financial success of CFF is to maximize returns on financial assets by establishing financial policies, procedures, controls, and reporting systems.
Fun Fact: He earned an MBA from Nichols College and a B.S. in Finance degree from the NY Institute of Technology. Richard resides in the Dallas/Ft. Worth area and enjoys restoring classic automobiles.
Troy Lott 
Mr. Lott is an award-winning, seasoned Marketing and Advertising expert with over 22 years of experience in driving growth and bottom-line results. Troy has a long track-record of success for a broad range of small to mid-sized business clients.
Troy is pursuing his Masters in Data Analytics and holds certifications in Digital Marketing Analytics from MIT, Digital Marketing Strategy from SMU, and Digital Analytics from SMU. Mr. Lott has been spearheading the marketing department of CFF since 2019. Troy serves as Chairman of AAF Dallas Education Foundation and has served as President of AAF Dallas.
Fun Fact: Troy enjoys running and biking the trails of the greater Dallas/Ft. Worth area with his beautiful wife of 29 years. The couple have two grown children and one grandchild.
Eric Donahue
Mr. Donahue is a highly-experienced business manager with over 5 years managing the sales operation process in the finance industry. He brings strong team leadership skills, contributing to ongoing development and coaching in the sales department.
Eric began his collegiate journey at Allegany College of Maryland, but earned his Bachelor of Arts in Sport Management from Tusculum University in Tennessee.
Fun Fact: Eric claims to be a big fan of Sci-Fi and an even bigger fan of New England sports teams.
Rick Villasana
Rick has 14 years of experience in the financial industry and has received the 'Employee of the Month' Award multiple times at CFF.
Fun Fact: Rick was born and raised in Austin, graduated from the University of Texas and loves his Longhorns. Rick loves traveling the world – learning and experiencing different cultures.
Elaina Cahill
Senior Commercial Loan Processor
Elaina has 15+ years of experience as a commercial loan processor. She won the 2007 Clark County Chambers of Commerce Award and was top producer 2 years in a row at BAE.
Elaina has a BS in International Business from CFE.
Fun Fact: She has been married for 20 years and is raising the next American president and chocolatier. She's both competitive and a team player. Elaina's goal is to build a ranch with an apple orchard for retirement.
Debbie Santos
Commercial Loan Processor
Debbie has 6+ years of related experience in the finance industry.
She has been happily married for 14 years and has 2 amazing sons, aged 13 & 8.
Debbie enjoys cooking, and loves being outdoors, hiking, and playing disc golf with her family.
Fun Fact: Debbie was born and raised in Miami, FL. She was a violinist that competed at the State & National levels.  She loves coffee and claims that she cannot live without it!
Brodrick Davis
Commercial Loan Processor
Brodrick has worked at several different capacities at a non-profit organization for children and helping in one of DFD's openings to RJC in West Texas.
Fun Fact: Brodrick considers himself the life of the party everywhere he goes. He also has 7 nieces & nephews that he adores.
Kendra Ates
Commercial Documentation Processor
Kendra brings 5 years of related experience in banking & finance operations. She achieved District Employee of the Month in her last role.
Fun Fact: Kendra attended Texas College, considers herself a "book nerd", and her favorite color is green. She also enjoys lime/vanilla-flavored cake.
Vanessa Rubio
Commercial Documentation Processor
Vanessa brings 3 years of related experience in the finance industry. She has a Bachelor of Arts in Business Administration and holds a Microsoft Office Specialist Certification in Microsoft Word. In her previous role, Vanessa started as a loan clerk and moved up to a loan processor after only one year.
Fun Fact: Vanessa says she enjoys all things that sparkle and her favorite color is turquoise.
Eduardo Ontiveros
Commercial Documentation Processor
Eduardo brings over 7 years of related experience working in both the banking and transportation fields. He's developed relationships with various businesses and help them meet their financial needs.
Fun Fact: Eduardo is proud of his tattoos & and he loves Bull Dogs.
Camy Likobe
Commercial Loan Processor
Camy brings 3 years of related financial experience with a background as a Real Estate Agent and working with Mortage loans. Camy currently holds an Associates Degree, Real Estate License, Stock Brokerage Certificate, and is pursuing his Bachelor's at Liberty University.
Fun Fact: Camy considers himself to be very creative and outgoing. He also enjoys spending his time playing basketball and shooting guns.
Stacy Binder
Stacy has an extensive background in the media and communications industries, specializing in travel photography, public speaking, marketing, and event management.
Fun Fact: Before becoming a wife and mother, Stacy traveled extensively to destinations from Hawaii to Nepal, where she lived and performed mission work.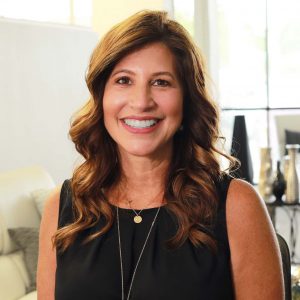 Cathy McCauley
Cathy has an extensive background in accounting, with 26 years in the field.
Originally from the Tampa Bay area, Cathy now resides in Dallas/Ft. Worth with her husband. She has a grown daughter and 2 grandsons. 
Fun Fact: Cathy ran hurdles for 4 years in middle/high school. She enjoys being outside, traveling, and DIY projects.
Z Khan
Lead Video Editor / Studio Manager
Z has 6+ years of experience in video production and editing.
Z has an associates degree in Arts from Brookhaven College.
He is co-owner of SokudoChasers (Virtual Automotive Photography) widely known in the Grand Theft Auto 5: Los Santos video game with over 100k+ of Mods downloaded of real-life cars.
Fun Fact: Z loves crafting unique gifts, such as art, LEDs, floral projects to bring warmth to peoples' soul and fill their hearts because life is too short. Z's dream car is the Nissan Skyline R34 GTR.
Ramsey Sanchez
Digital Lead Generation Specialist
Ramsey Sanchez has 5 years of digital marketing experience with a highlight of playing a lead role in creating a TV commercial ad campaign that aired for three months.
Ramsey has a B.A. in Business Administration – Concentration in Marketing from Southern Assemblies of God University (SAGU).

Ramsey is happily married for four years and has a beautiful baby girl.
Fun Fact: While playing college football, Ramsey grew his hair out past his shoulders because he liked the fashion statement it made with his football helmet on. He also loves chocolate cake.
Jerry Buckholt
Jerry is an experienced team leader with over 5 years experience in technical support, instituting process creation, testing and improvements, and customer satisfaction. Mr. Buckholt is skilled with CRM systems, primarily focused on Dynamics 365 as well as Power Apps, Azure, SaaS, and ERP systems. 
Fun Fact: Beyond his passion for technology, Jerry can draw at a professional level and grew up drawing comic books and characters. He also has a number of years experience as a flair bartender, participating in bartending competitions.